Pinbush Coupling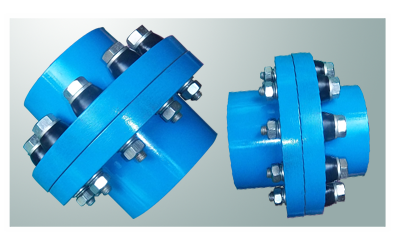 Flexocon Pin bush type flexible Couplings are of the cushioned drive type, transmitting the torque, through high Tensile bolts to the machine input shafts. Special Rubber Compounds are used in bushes so that it can absorb slight misalignments, tensional vibration and shock loads. The flanges are made of high grade cast iron. For special applications cast steel flanges are also manufactured.
Flexocon offer 20 standard models of Pin bush coupling with rating range from 0.81 KW to 249 KW at 100 rpm.
Flexocon also manufacture Pin bush type Brake Dum cum flexible couplings of different diameter to suit standard as well as non standard brakes.
Features

No lubrication required.

Accommodates misalignments.

Damps out vibration.

Reversing resiliency against shocks.

Easy installation and removal.

Inexpensive.
Tyre Coupling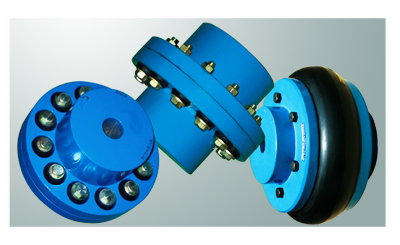 The Flexocon Tyre coupling is primarily designed to allow for misalignment both angular and parallel and compensates for end float. Torsional vibration is reduced and shock loads minimized by the flexing body. The Flexocon Tyre coupling has been successfully subjected, under normal circumstances, to angular misalignment up to 4°, parallel misalignment up to 3mm and end float up to 8mm.
The design of the Flexocon Tyre coupling having a flexing member with remarkable durability suppresses the Initial shock load and eliminates to a marked degree the stresses common to power driven machinery.
Features

Highest Misalignment tolerance
Parallel :
3 mm.
Angular :
Max 4 degree
End float :
Max 8 mm.

Better protection in impact loads & heavy shocks.

Easy to assemble & dissemble.

No need for lubrication.